For the glory of God and the enjoyment of Him in every corner of the Peninsula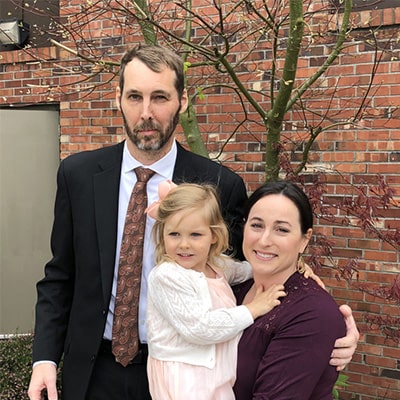 On April 25, 2019, Pastor Andrew Allen finished the race that God called him to run on this earth. Pastor Andrew was Redeemer's first pastor, a man with a vision and passion to share the love of Christ with people living on the Kenai Peninsula. We mourn the loss of our pastor and friend.
For additional information, and to read about Andrew's inspiring journey, please visit his Caring Bridge page.
For as in Adam all die, so also in Christ shall all be made alive."
— 1 Corinthians 15:22

Welcome
As a new community on the Kenai Peninsula, Redeemer Presbyterian Church is excited to live and grow in the reality of our redemption by Jesus Christ. We believe that every benefit in this life flows out of our identification with and obedience to Jesus . We welcome you, whether believer or skeptic to come and hear the good news of the gospel - the redemption of all things through the person and work of Jesus Christ our Redeemer.